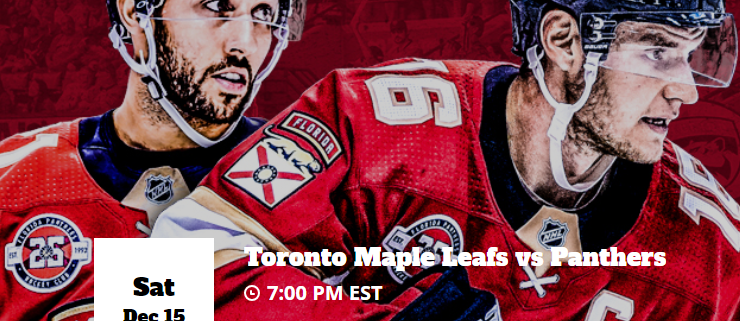 Join the Great Sun Nation as the Florida Panthers take on the Toronto Maple Leafs on Saturday December 15, 2018 at 7:00 pm.  Tickets are available in the 300 level for $24 and $68.  The $68 ticket includes access to Lord Stanley's Loft and is all inclusive with food, beer wine and soda.  In addition, parking at the BB&T is included with your ticket.
Registration is via the Panthers GroupMatics ticketing website.  Use this link to purchase tickets: GSN Evening with the Panthers.
If you have any questions, contact me @ rnaylorjr@gmail.com.